This is what the 24 Hour Rescue is all about. Helping others within 24 hours.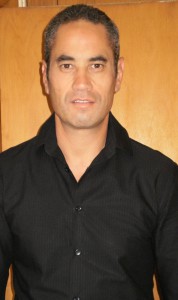 I know how difficult compulsive checking can be.
Below is the type of conversation I use to have with myself each day of my life.
"Will I have to live with my OCD nightmare forever? Every minute is a struggle. I'm at the mercy of this slave driver. Just get my mind to shut up and let me relax for 10 minutes, that's all I ask. Some time to myself free from my compulsions. Just a few minutes at least…"
All I had to look forward to was a lifetime of torture. A lifetime of slavery. No job. No spouse. No white picket fence. No normal, happy, fulfilled life.
"Why me?" I use to ask myself. "I can't spend the next 30 years trapped inside the same prison cell."
To be truthful I felt a little embarrassed too. It was 5 years before I reached out for help even though I'd had other mental illness issues before this.
I was immediately referred to a CBT therapist but only ever did one exposure exercise. Which worked great.
However, it was about this time that I had a revelation of adapting memory techniques to beat it. Thus I stopped therapy and created the first version of the Look, Lock, Label & Leave system.
Now I know what 99 percent of the OCD blogs, Facebook groups and OCD books out there say.
'Your only chance of recovery is to take medication and/or do therapy. And ERP (Exposure Response Prevention)  therapy is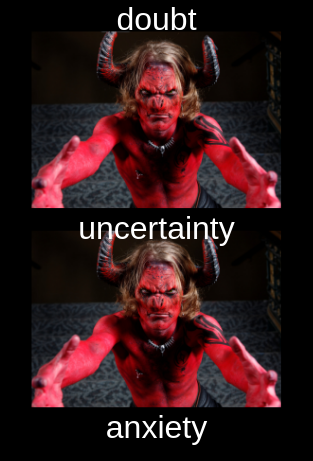 the gold standard in treatment. This is your only chance of recovery. Everything else is a con. Snakeoil. Fake.'
It's been said that the biggest barrier to recovery is finding the right kinda treatment.
That's one of the main reasons why I decided to make this website free.
So all Safety Compulsive Checkers would have a fair chance of escaping their prison.
ERP works great but has serious limitations.
ERP is expensive, incredibly difficult & stressful. Also, another barrier is that it's remote. Remote means there's not many of these therapists about so you may have to travel for hours to get help.
Even if you do find an ERP therapist. Even if you do have the money and are willing to struggle through months of intense work. There is still no guarantee that you'll recover.
Even if you do recover there's a chance your OCD could return later on.
With ERP you'll expose yourself to your worst fears then not be allowed to perform your usual rituals/responses.
With ERP you learn to live with doubt and uncertainty.
With the Look, Lock, Label & Leave system we don't struggle. As you now know we boost our memory as we're checking. With 4L's we erase doubt and uncertainty.
Without these two weapons (doubt & uncertainty), OCD will have no fuel to keep the fire of our compulsive checking burning.
Like I said ERP therapy is the 'gold standard' of OCD treatment. But with safety compulsive checking we can use a more effective treatment in the form of 4L's.
Let's take a look at both treatments side by side:
4L's (2) erp/4ls comparison by chrisjmaoate
Fill in the short questionnaire below and within 24 hours I'll write you a custom made checking plan using this memory system to beat your compulsive checking.
I charge a small one-time fee of $97 USD and I guarantee my results.
If you have the type of compulsive checking that I help with then your compulsions will be reduced by 50% within a 24 hours.
This is my '24 Hour Rescue' package.
I have given plenty of free information on this site to fix this problem. However you'll get immediate results with this special offer.
There are plenty of people out there who battling away paying up to $1,000 USD each week for months on end.
They are facing their worst fears both in therapy and within their homes. Yes! You must torture yourself for hours each day in order for therapy to be effective.
Don't be scared to reach out to me for this risk free offer.
You do NOT pay until you have tried your custom plan for free. That's right you get to try it for free within 2 weeks and if you're not completely happy the you keep the plan at no charge.
Just fill in the form below. This form is totally private and I am the only one who'll be able to read it.