Hey I'm Chris. Welcome to Stronger than OCD.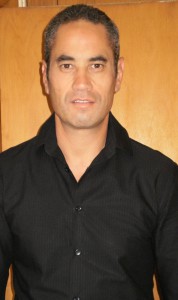 For 5 years I struggled with compulsive checking. The 'checking demon' would force me to repeatedly check my door was locked, the stove was off, the fridge door was closed, my heater was off, power outlets were off,…
After I'd check I knew everything was safely off, locked & closed. But as usual, the doubting disease would overtake my mind.
"What if I didn't check the door properly. An intruder may steal my  property." "What if I didn't turn the water faucet off, my home will flood.."
So each day I would awaken and start to carry out my compulsions. At the time I also had a number and touching rituals. I use to combine odd numbers in odd sets. "123,321,123, off, off, off, 321,123, 123…
I'd even have to get out of bed to check the faucets throughout cold winter nights.
Not to mention the plumbing bills for my water faucets and breaking my front door lock. Eventually, my front door key snapped in half from all the rechecking.
Then one day as I was checking my stove I had a revelation that would change my life.
"When I'm looking at the oven I can clearly see that it's off. Yet when I walk away I start to doubt myself. The real reason I doubt myself is because I don't remember.
Ever since I was young I've had a fascination with the 'human potential' movement. During this time I'd learned about mnemonics and memory system.
Once I'd made this connection I immediately began adapting these memory techniques to help me overcome my compulsive checking.
The results were incredible.
Over the coming years, I managed to beat my checking bully.
Now I have my time back, my life back and my sanity back.
A single check of the whole house use to take me up to one hour.
Now I check for 1 to 2 minutes for an entire day with no anxiety afterward.
The best thing about this is that it's not therapy. It's a memory system. Memory systems that are 3,000 years old.
Memory systems that have been thoroughly tried, tested and applied billions of times.
Since everyone can improve their memory's the same way, adapting these techniques to your own circumstances is easy.
This is a far as I know the quickest and easiest system to apply to Safety OCD Checking.
Thanks and good luck,
Chris.